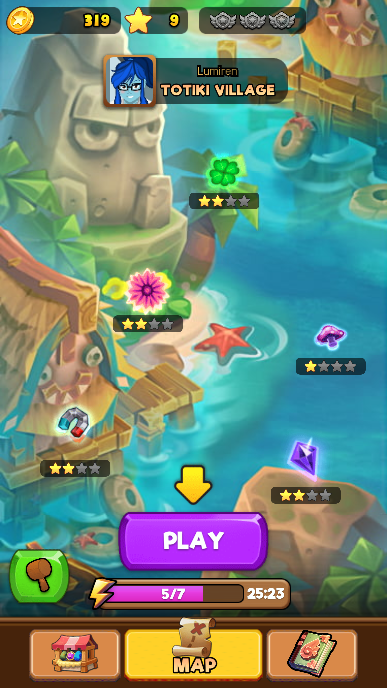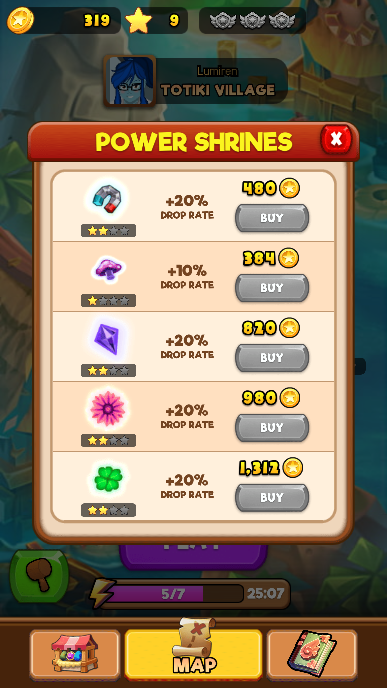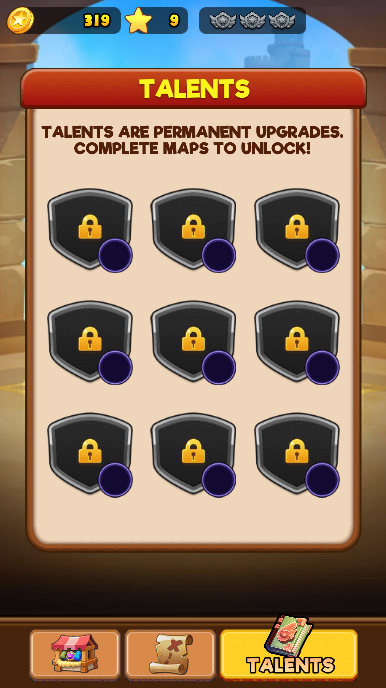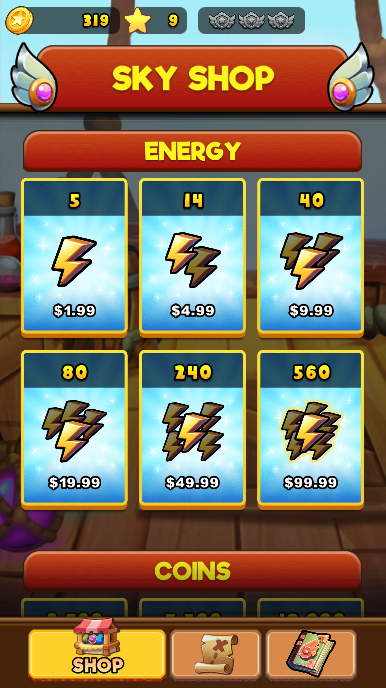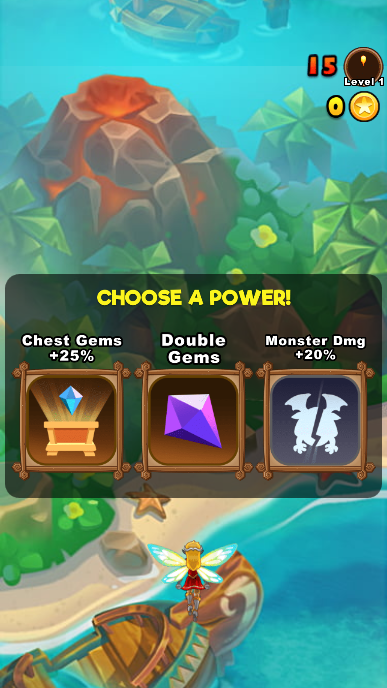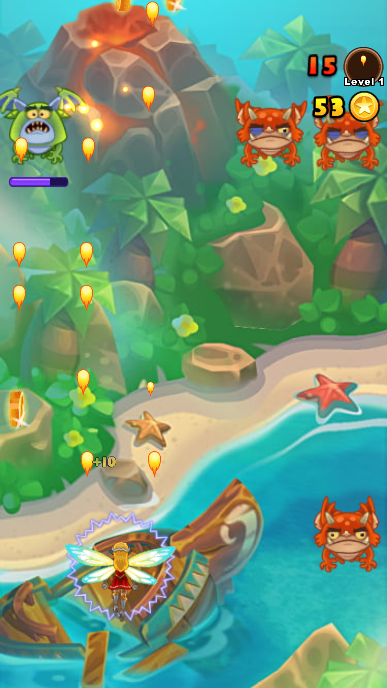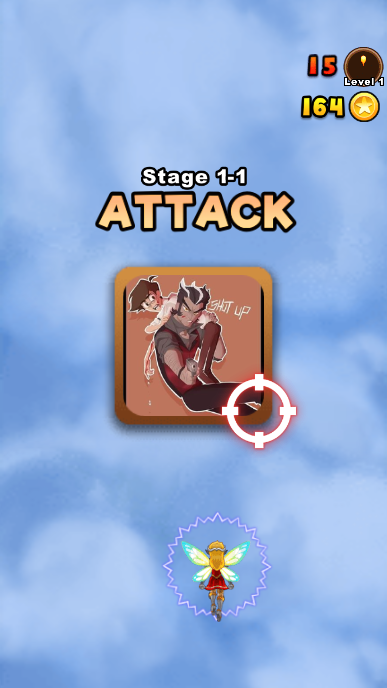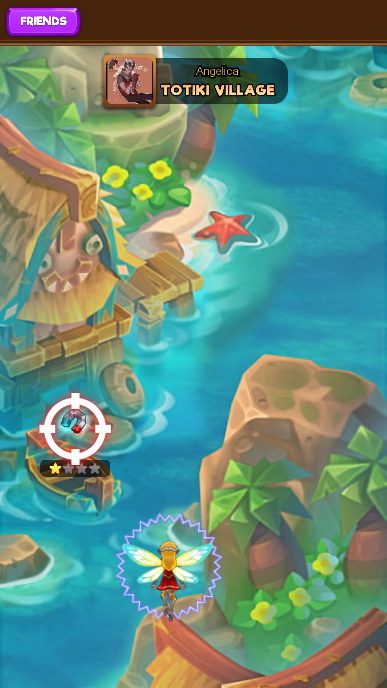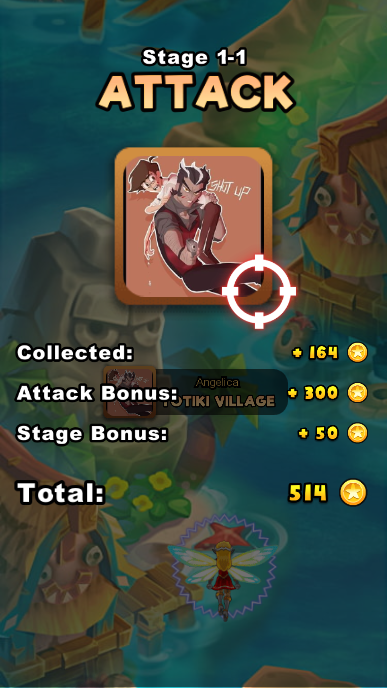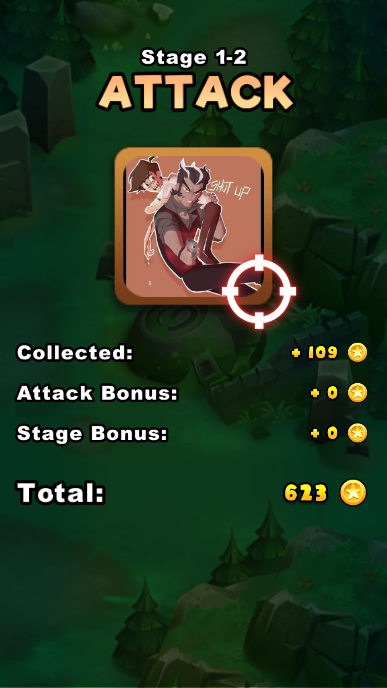 <- This picture shows you the existence of EverWing Franchise, especially EverWing 2. Hello! This post will help you to learn about EverWing 2's main UI. Click here to play EverWing 2.
User Interface
Map
This is your shrine, started from Totiki Village as your first stage. There are five items that you should upgrade their power with coins. Every items has 5 stars power level to increase the drop rate. Protect them with the Guard item cause there is you friend who will decrase your items power. There is only Alice in EverWing 2 as playable character. New items:
Guard - If you are lucky, you will get dropped Guard in your arcade. There are 3 slots to protect your items.
Stars - Collect the stars by increase the items' drop and. Let your friends see how long and far you play EverWing 2. Your stars will be counted as your score in Leaderboard.
Shop
You can buy your energy and coin here with credit card (VISA, Master Card, AMEX, and Discover).
Talents
Talents is your permanent skill. You will get it after moving to the new map stage.
Gameplay
When you see your stage: "Stage 1-2", 1 means your shrine stage and 2 means your stage in arcade mode.
Algorhythm
1. Choose 1 of 3 random guardian power. There are many powers that I cannot write here. 2. Drag your guardian as usual. Pop the monsters and defeat the boss. 3. Now you will attack or raid the friend's shrine. You cannot choose one of them because they appear randomly. 4. You did the first stage in arcade! You will repeat this algorhythm until your guardian is defeated. As default, your HP decreased 33% every got hit or attacked by the boss' attack.